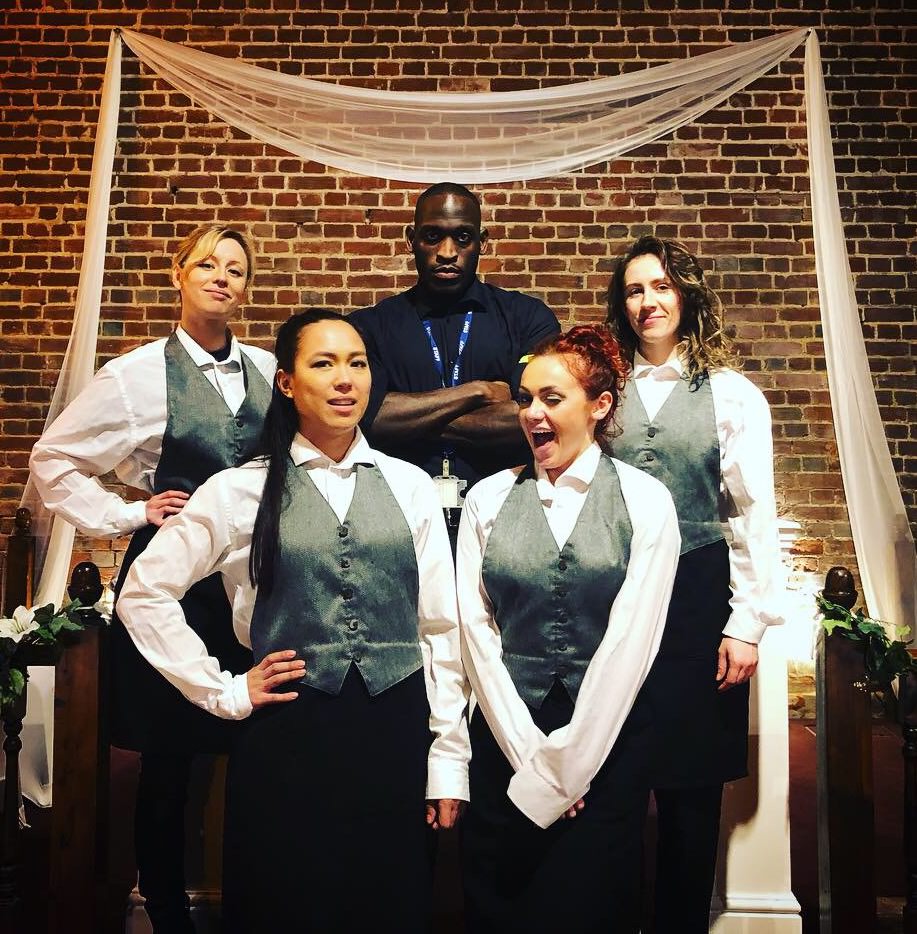 Our most popular surprise is our dancing waiters! Our team are brilliant at posing as waiting staff at weddings, birthdays, proposals or corporate parties - wherever needs a brilliant surprise. We really get stuck in, actually waiting on you and the guests, and working with the venue at length beforehand to ensure we blend in. Then at the right moment, we get everyone's attention with a bespoke 'scene', worked out with you previously to achieve maximum impact! Then the music starts, the waiters take off their aprons and start to dance. It's a surprise show that never fails to have everyone jumping out of their seats!
Included in our packages;
Consultations with the venue to ensure all details are perfect

Waiting in the venue for up to an hour, including serving food and/or drinks

A bespoke 'scene' tailored to your day, to get everyone's attention

One of our amazing dance routines to a medley with songs of your choice, from our wide repertoire

An optional video tutorial for you or your guests learn some simple choreography ahead of time, to join in the end of the flash mob!
No waiters at your event? No problem! We've played security before, bar staff, toastmasters, wedding planners, venue management or even posed as guests at the event, before we dance. All of our team are trained in acting, so anything you throw at us, we're ready for! Give us a call on 02078673769 to hear about some of our fantastic surprise ideas.